Lumberjacks Axe Throwing ✓
---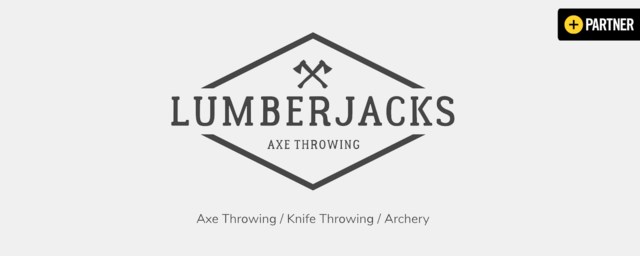 READY. AIM. THROW. From experienced throwers to newbies, ALL WELCOMED!

When you come to Lumberjacks you'll learn quickly that we aren't just muscle and beards. We are here to provide a safe an reliable axe throwing experience for all genders and ages, not just lumberjacks and ninjas. Our staff will work with your group and teach you how to safely throw axes, toss knives or snipe a bullseye with an arrow!

Our facility isn't just for beards. We make sure to have a fun and enjoyable experience for anyone looking to participate.

We are fully licensed to serve alcohol, including our own Lumberjacks Craft Beer! We also offer a great assortment of snacks and drinks to appease everyone.

We have experiences suited for individuals or groups. Walk ins are always welcome and groups can book to have a private lane.

Our facility was built with accessibility in mind. We have a designated washroom and lanes that everyone can use.