Artists from all over Ontario including two from Cambridge will come together this weekend to show what it means to be black and to celebrate their culture and history.
The Black and Free Art Exhibition and Symposium is making its way to the Ken Seiling Museum in Cambridge on March 25 and 26.
The show celebrates black excellence and the the black experience through visual art and will see each artist's own interpretation on what being black means to them.
"What drew me in was the title itself," said Alana Decker, a Cambridge artist who is featured at the event.
"Being black and free is all we really wish for, because we really haven't achieved that as of yet."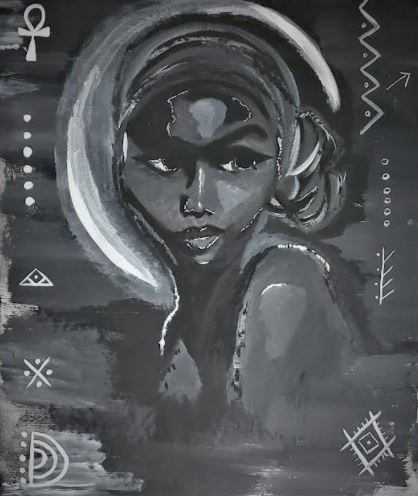 Decker's love and interest for creating art took off during the pandemic when she was able to be alone, and reflect on what she wanted out of life.
The moments of silence where she wasn't focused on the busyness of life, being a mom, a wife and just focusing on herself and healing from past traumas and depression is where she tapped into this creative well, she calls an ancestral calling.
"As it continued to flow I just started to embrace it. I really felt like my ancestors were telling me to speak my truth to the younger generations so they know that they're seen and they're heard," said Decker. "It's something more powerful than what I can even understand."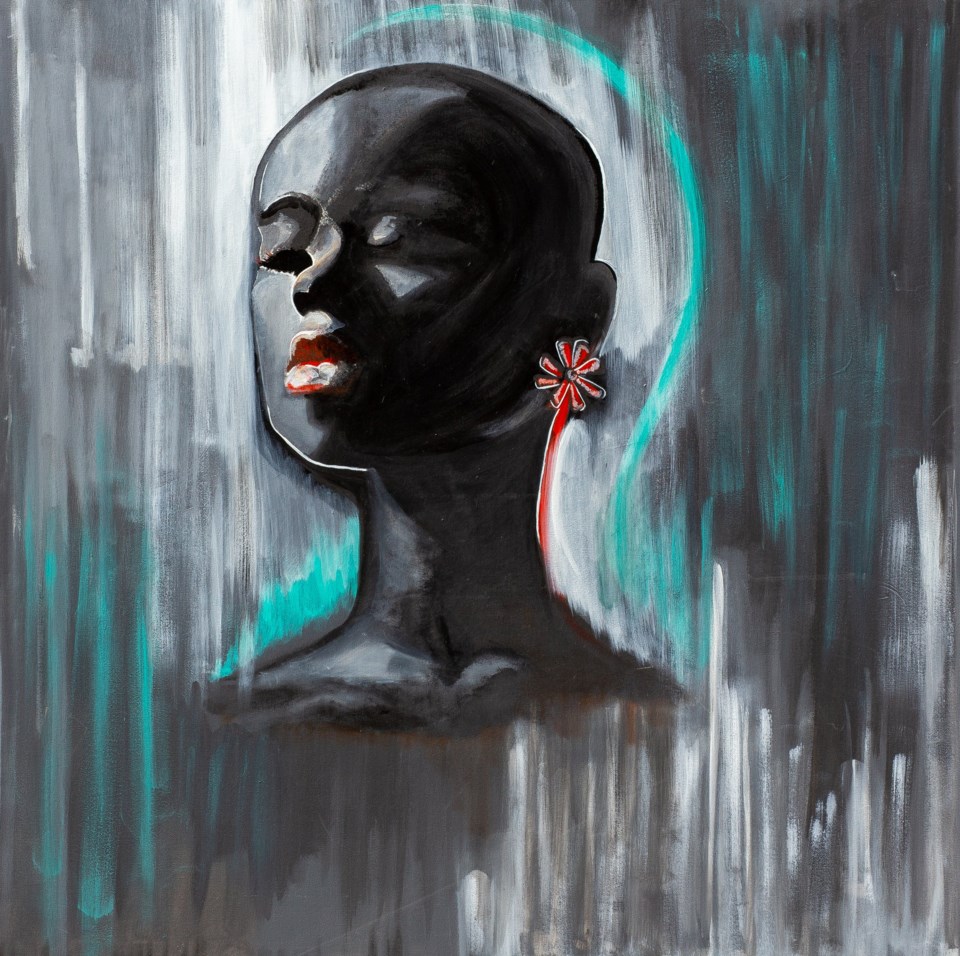 Decker's art for the show symbolizes what it would mean to her to feel black and free and it represents the freedom she has of knowing where she came from and her cultural history.
"My culture, from the beginning started with black excellence and not slavery," said Decker. "We're told one way, and we're in those days now of unlearning and relearning exactly where we came from."
Another Cambridge artist being featured at the show is visual artist and book illustrator Ken Daley.
He draws a lot of his inspiration from his Caribbean roots and makes it a point of emphasis in his work to create the representation he wishes he had as a child growing up in Cambridge.
"I'm really humbled and blessed to actually be able to illustrate, draw and create work that reflects our heritage, particularly black culture," Daley said.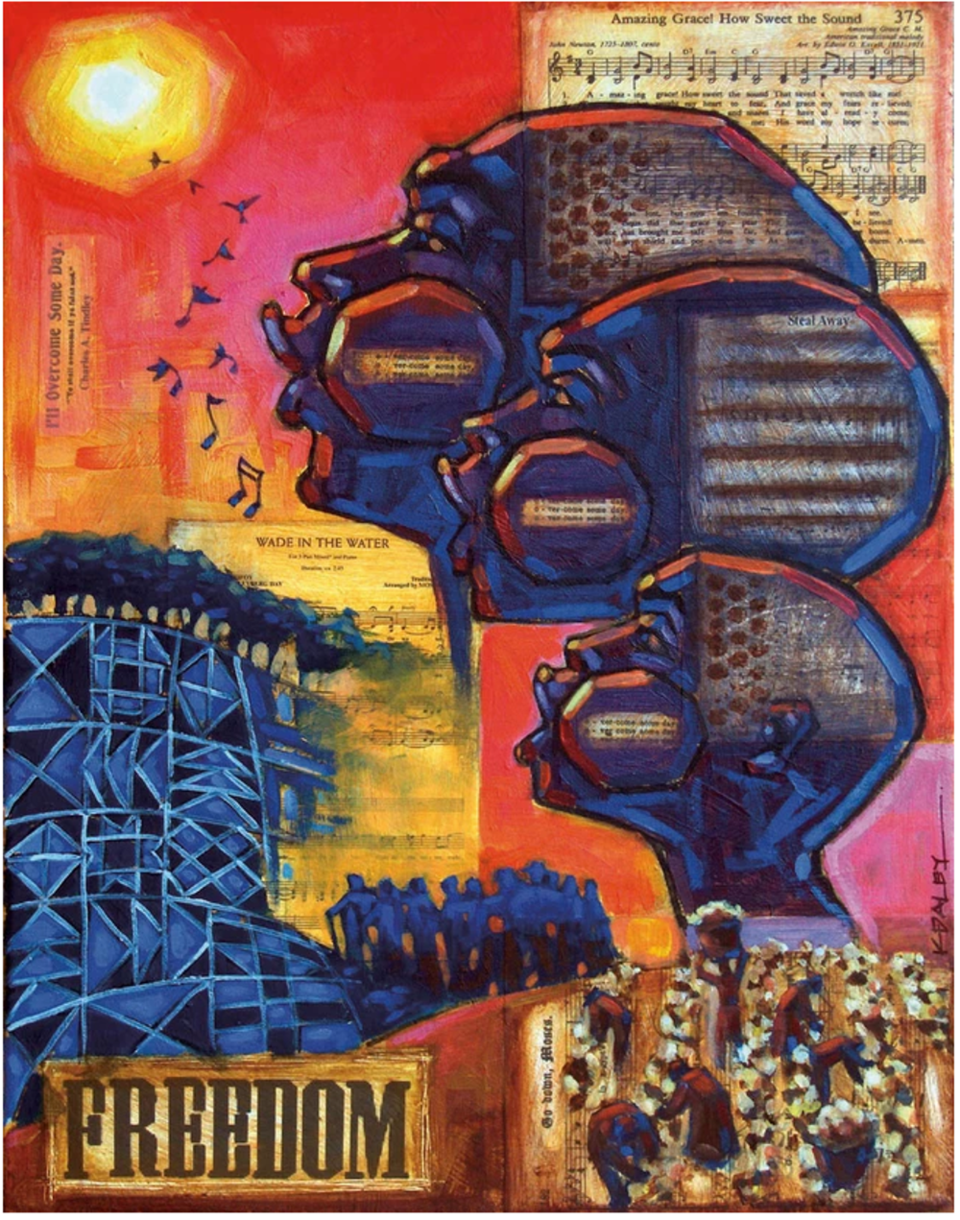 Growing up, Daley would go into the libraries and see hundreds of books with very few having characters that looked like him or told stories of families like he had.
Now he can be the change and start collaborating and creating works of art to show younger generations there are stories and works of art that reflect who they are.
The books he's worked on teach young children valuable lessons and paint pictures of worlds that are not traditionally seen in libraries. In one of his books titled, 'Black Boy, Black Boy,' it shows that children, regardless of their skin colour can be whatever they want and pays tribute to those who paved the way for them.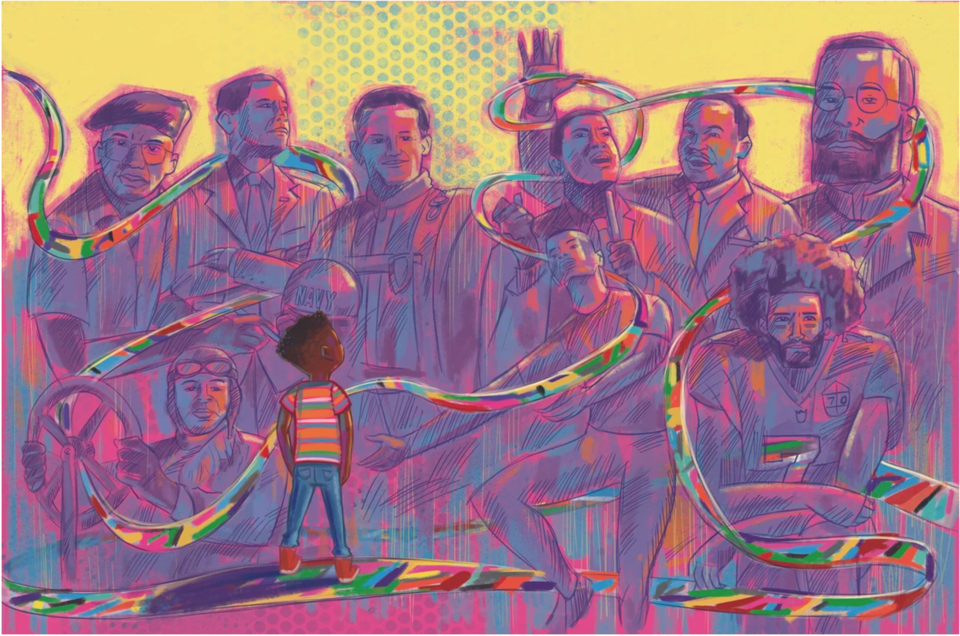 The piece that Daley is showing at the exhibit is one of the largest canvas paintings he has ever attempted to do and ties right back into his roots and Caribana in Toronto.
"As a kid I always loved going to Toronto for Caribana and be part of the celebration of Caribbean African culture," he said. "My work was inspired by this and I wanted to learn where it came from, it's history and how far do the roots go."
Through extensive research, Daley learned that the Canadian celebration was heavily inspired by Carnival, an event to celebrate Caribbean culture that started over 300 years ago by enslaved Africans.
Both Cambridge artists feel humbled to be a part of this experience, a collective of black artists from different backgrounds coming together to share what the black experience means to them.
"It's almost like creating this unspoken safe space where you can be free to express yourself and celebrate," Decker said. "I just love that feeling; being among other black artists and for us to be able to speak through our art."
"Just to have our culture on canvas is so important," Daley added. "Especially for the younger generations, because they see that and they think, hey I could do that too."
The event will have over 12 artists from around Ontario as well as black owned businesses set up shop in a vendor market.
Admission to the exhibit is free and the doors will open at the Ken Seiling Waterloo Region Museum in Kitchener starting at 11 a.m. The show runs until 4 p.m. both days.
More information about the event can be found on the Region of Waterloo's website.