Monigram Coffee has become a staple in downtown Galt over the last decade and now Graham and Monica Braun, the couple behind the popular Ainslie Street cafe is reaching out to the community to help them in their time of need.
Just over a year ago Graham received a formal diagnosis for Amyotrophic lateral sclerosis (ALS), sometimes called Lou Gehrig's disease.

"It's a fast moving disease," Braun said from his Cambridge home. "I started with a travel chair and a cane, then we got a walker, then a different type of walker and now I'm on my third type of wheelchair."
The entrepreneur who started roasting coffee beans in his basement for family and friends before deciding to take his passion for coffee to the next level with the help of Monica is committed to his business despite the diagnosis.
In 2012, the couple rented out a century old building that backs onto the Ainslie Street parking lot, and with a lot of work and renovations, they opened what would become the start of their professional coffee roasting journey.
"We decided to take a chance and become coffee roasters after leaving the corporate world," explain the Brauns on the Monigram website, which details the story of their "passion for coffee and determination to build community spirit."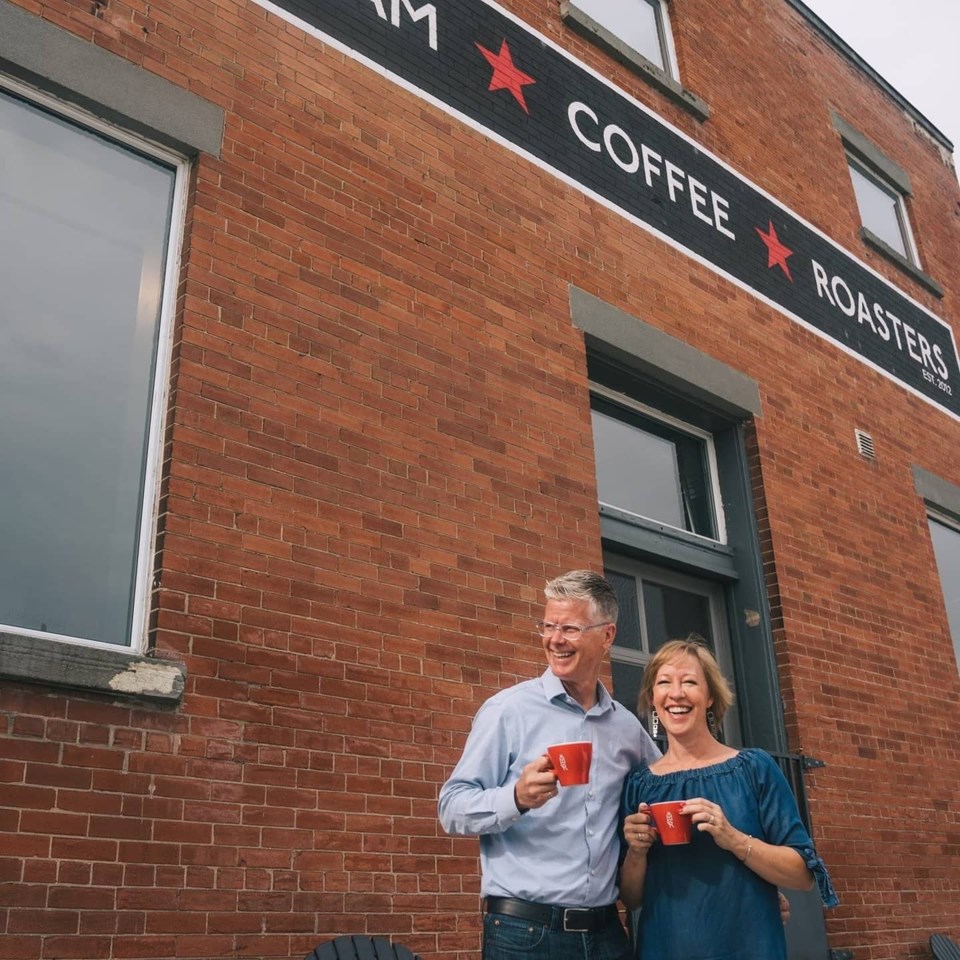 Little did they know that a decade later, while still navigating the challenges the pandemic unleashed on small businesses everywhere, the Brauns would be dealt another devastating blow when they received Graham's diagnosis.
Now he and his family are looking to the community for help with what is often known as the "bankruptcy disease" because of the high costs associated with care and rapid deterioration in mobility.
"We were lucky to be in a bungalow, but we're building ramps and decks that will let me get out the front door," Braun said. "I currently need someone with me if I was going to leave the house right now. I can't leave it on my own."
So, after receiving advice from a friend, they decided to start a GoFundMe in order to help with the growing list of expenses.
The timing of the appeal comes a year after Braun learned he had ALS and just as he's losing his ability to walk.
"Last October when I was diagnosed, I was starting to use a cane to walk around, but I could probably jog at a slow pace. Now I pretty much don't get out of a wheelchair," he said.
This has also affected the way Braun can operate his business. He has had to change the way he works, doing most of his job from home.
Monigram doesn't have an accessible entrance, making it difficult for him to enter his own business.
Improving the shop's accessibility is something the Galt coffee roaster is working on with the city because when the steps to his cafe end, the city's property begins.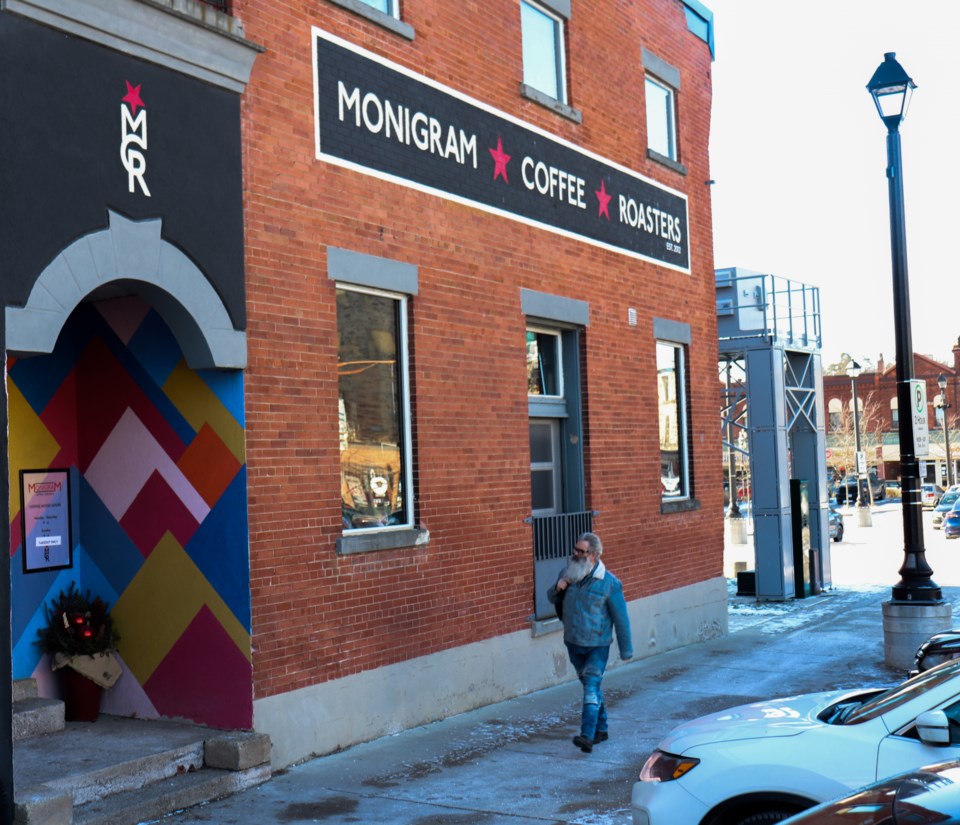 "We are hoping to work with the city to convert the entrance into a ramp. It will take some time, but we are hoping we can get it started soon," Braun said.
Luckily, Braun has the support of his family. His wife and two daughters have been by his side the entire time as they navigate this difficult journey.
"We've got our family, we have an amazing community around us here in Galt. It's a wonderful support network that we have, mainly because it's such a lousy diagnosis," he said. "This is a 100 per cent fatal disease. There's no getting out of it,"
Although Braun remains hopeful there will be more advancements in treatments for ALS in his lifetime, he's a realist.
"We really haven't made any progress on it," said Braun. "The one quote that I think is meaningful is, 'if Lou Gehrig was diagnosed today, his prognosis wouldn't be any different."
Knowing what is in store, he is using this time to get his affairs in order and take it one day at a time. Braun thinks about the legacy he wants to leave behind, not just for his family, but for the community that has supported him through his life.
"We're figuring out how to get to the next step, but we know Monigram isn't going anywhere," Braun added. "That is the legacy I want to leave, a strong community location that supports its community partners."
Donations can be made to Braun's GoFundMe page here.