A new coffee shop coming to downtown Galt is looking to shine in a sea full of local coffee roasters and large chain cafes.
In a world full of Tim Horton's, Starbucks and other larger cafes, standing out and being different is getting increasingly more difficult, said Arman Duggal, owner of Disko Coffee.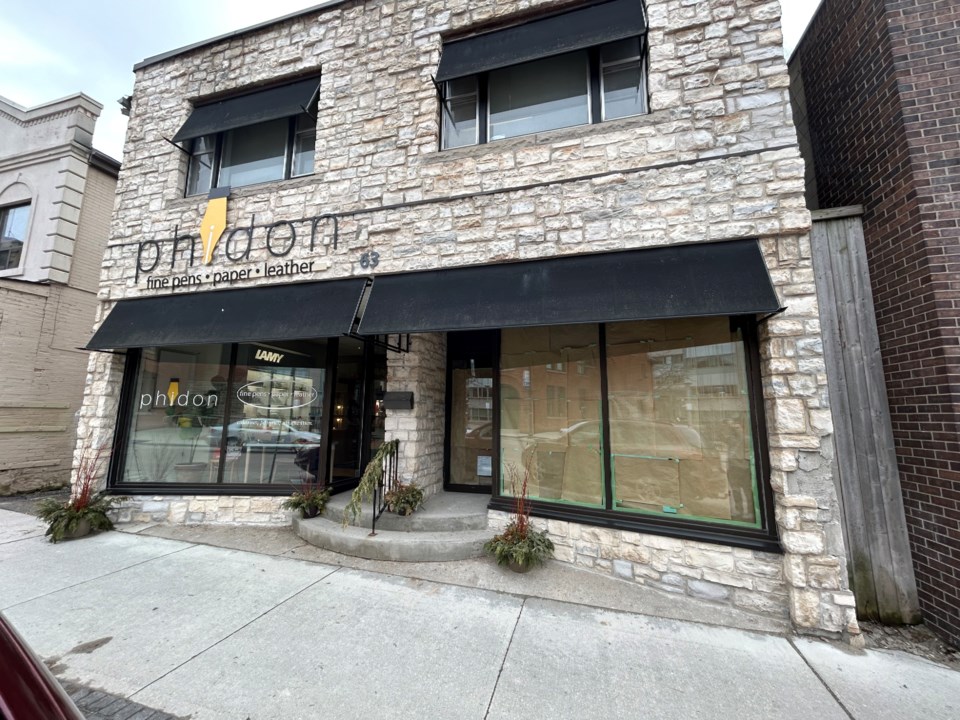 Disko Coffee at 63 Dickson St., is a new concept cafe that will prioritize the customer and giving them a relaxing space to hangout or get some work done.
"I hope to create a bit of a creative hub in the region, where I can bring people together to hang out, read and share ideas," Duggal said. "I want this space to be more than just a coffee shop."
Duggal is a Cambridge native that has spent many years working in the downtown Galt area. His parent's own the business right next door to Disko Coffee, Phidon Pens; a small stationary store that sells ink, pens and other leather items.
Having seen first hand the growth in the community and its changing needs, he thought opening up a cafe that could cater to a newer generation of Cambridge residents would be a good fit for the area.
"Working at my parents' business for all those years, we built up a lot of really good relationships with the University of Waterloo and their campus here and their students. I found that there aren't many spaces like this on campus," Duggal added.
Another draw that Duggal hopes will attract a new crowd is their diverse and eclectic offerings of magazines.
"These aren't magazines that you will find in a book store or a library, they are mostly independently owned or international," he said.
The rack will feature guides to apartments in Paris to Sociotype Magazine, a platform for thoughts on culture and society. All available for purchase or to simply sit and read while sipping on a freshly made Americano or latte.
Coming from an Indian background, Duggal wants to offer something he noticed has been missing from cafes and coffee shops in the area; a traditional Indian chai.
"I've seen a lot of chai made from syrups or concentrates, but I think I'll be one of the only ones around that make it fresh and authentically," said Duggal.
Disko will have a standard cafe menu, but since the space is on the smaller side, pastries and other treats will come from local bakeries.
Setting up shop right across the street from City Hall is a prime location, Duggal said. He hopes to serve city staff and people just walking along the street.
"I really want the community to be involved with what I am putting on my menu. If people want to try something new or something different I want to provide them with what they want," he added.
Duggal also wants to be able to host events, have an artist's gallery on the walls and really create a space made for the community.
The doors are still a month or two away from opening as they try and sort out the remaining renovations. Like several businesses and event spaces in the area, they have also fallen victim to the grand opening date killer—supply chain issues.
"Being next door to my parents' shop and now being in my own almost feels like a full-circle moment for me. I went from working down here years ago to being the owner of my own cafe. The countdown is on until we open those doors!"