There isn't much that father and son stunt duo, Randy and Andrew Butcher from Cambridge, haven't done when it comes to stunt work.
"I have been set on fire 171 times, I've been shot at, I've jumped through windows and off buildings, and crashed cars," Randy said.
"I've done it all."
As a child growing up in Preston, Randy says he was often called 'a dreamer' by friends and family.
"My generation was the first to be born into a house with moving pictures from a box in the corner of the living room," Randy said.
"My parents had radio, but our generation, we had television. I think when I first discovered that those are real people doing that for a living, I decided that this was what I wanted to do. I wanted to become a movie star."
Randy studied acting in Toronto as a teenager.
"But I soon discovered that Hollywood was not waiting for me. Acting was a difficult thing to get in to," he said.
"I was always a physical guy. I was a gymnast in school, and a martial artist. When you take acting, martial arts, and gymnastics, put them in a cup, give them a good shake, out falls a stunt guy."
In his early twenties, Randy made the decision to pursue a career as a stunt man.
"I was fortunate enough to be close enough to one of the major film centres, Toronto. I was born and raised in Preston and I'm so incredibly proud of that. Others often have to move to get to a film centre. I was lucky," Randy said.
"I've always thought that if you can't make your dreams come true in your own backyard, then maybe it's just not worth it. Why leave you friends and family? That's just not something I would do. But that's just me."
But becoming a stunt man had its challenges at first.
"It's a small community, so it's very difficult. I tell people that's it's easier to meet God than it is to become a professional working stunt man," Randy said.
"Anyone can get one job, but to sustain a living, it is very difficult."
Today, Randy runs his own stunt company, Reel Stunts Productions.
"I've had diversions. My road was never straight. I grew up in Preston at a different time. But I just never gave up. And then things just took off," Randy said.
Growing up, his parents wanted their son to get an education and a good reliable job.
"But that just wasn't me. I marched to the beat of another drum," Randy said.
Randy's son Andrew says, his father still does.
"He's a unique man. I was born into a film family. From the moment I was born, I've been in this," Andrew said.
"I watched my dad growing up. And that was really cool."
Today, the 37-year-old is a producer, director and screenwriter at Top Leaf Pictures Inc. He began acting at a young age.
"It was fun to grow up with it. I started acting and trained in Toronto. I went to school in Woodstock and would often get taken out for auditions as a young kid. It's been a wild ride," Andrew said.
Stunt work is a family affair for the Butchers.
"I have two sisters who are also stunt performers. Everyone is doing it," Andrew said.
"It's amazing. I get to work with my dad, sisters, and my mom. It really is wild that we get to do this as a family. It's awesome. I just love hanging out with my dad. We are having a great time."
When it comes to stunt work, Andrew says there's almost 'a small-town mentality that comes with it.
"It's not very common. You don't randomly run into another stunt guy. It's rare," he said.
"It takes a lot of trust based on safety. We do a lot of dangerous things on set."
The stunt duo is commonly asked about injuries on set.
"You cannot enter the stunt business without sustaining an injury to some degree," Andrew said.
"You can leave work feeling rattled sometimes especially with some of the riskier jobs like a fire burn. But when you succeed, you feel satisfied."
Even after years in the business, nervousness still sets in on set.
"It's like butterflies like before you perform. If you are not feeling that, something might be wrong," Randy said.
"Respect and trust are huge, especially if someone is coming at me with a 2,000-pound car and he is going to hit me."
While stunt work usually requires natural risk takers who enjoy a good adrenaline rush, they must know their skills and limits. Doing stunts requires a lot of determination, self-motivation and hard work.
"In this line of work, every new job is unique. And that really is a beautiful thing," Andrew said.
"You never really know what the production will be like, who the crew is that you are working with, or who the director or producer is, so there are different levels of pressure each day," Andrew said.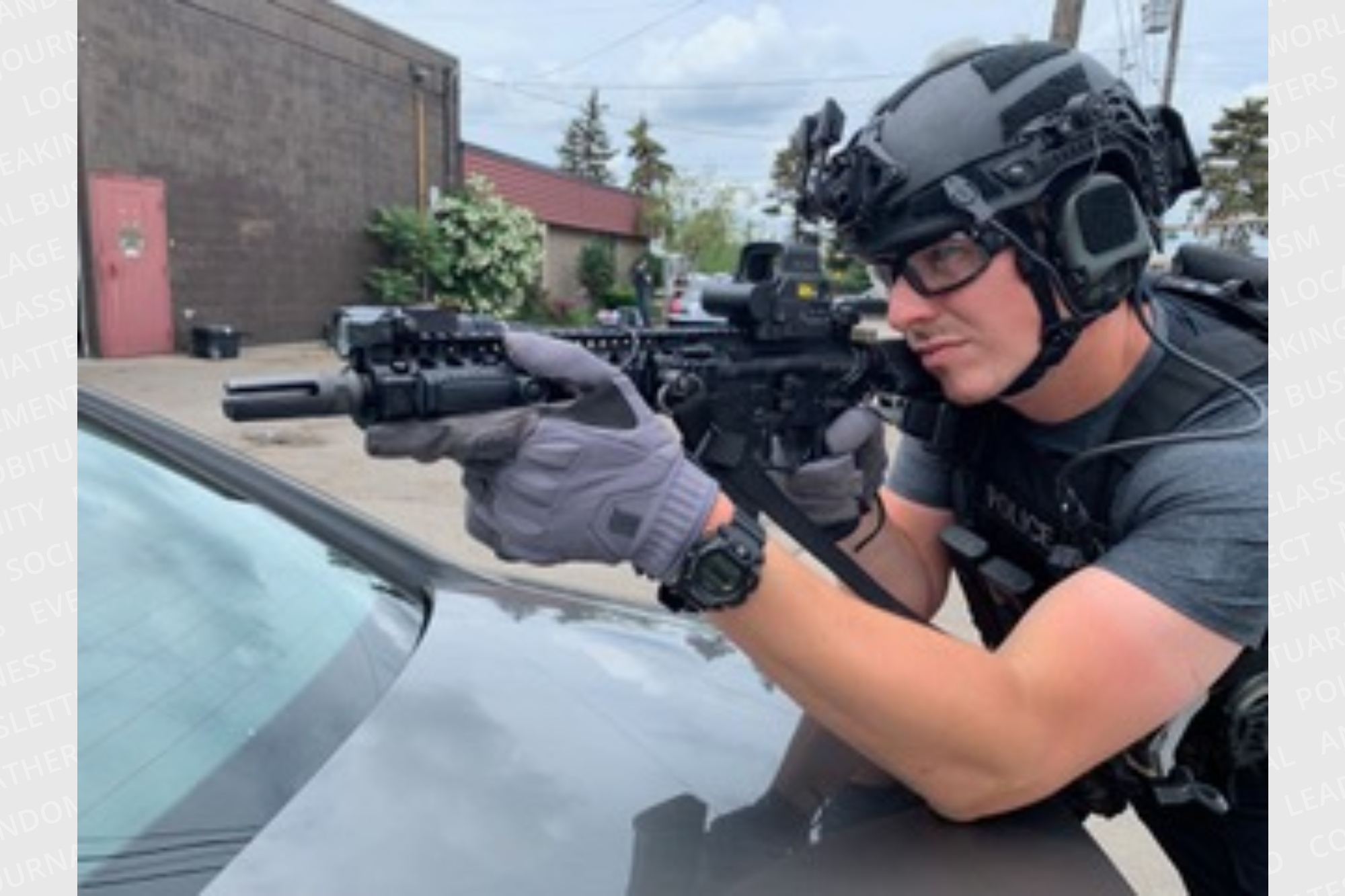 When first starting out, it can difficult to get that first break.
"When you don't have onset experience, it's hard. There's a lot of pressure from stunt coordinators. They need to get the job done and done properly," Andrew said.
To work as a professional stunt man or woman, there needs to be a dedication and openness to performing tasks that would normally terrify most people.
"Some of the most successful shows have the most cohesive crew. When you a part of something like that, it really is incredible. It's like a city of ants, working together, and that really is something special," Andrew said.
"Some shows don't succeed, and I often think to myself, maybe they didn't have the right crew."
Stunt work has taken father and son to a variety of locations worldwide.
"I've done a little bit of acting in LA and I've gone out east and west in Canada," Andrew said.
His father Randy prefers to stay closer to home.
"As a young father I was offered a lot of work in other countries, and I chose not to go because I was making a great living here and I didn't want to leave my family. That's just me, personally. I've been to Europe and Iceland. I've never worked in the States. I've just never really endeavored to do that," Randy said.
Randy says working with his son is a dream come true. The duo started a podcast 'Going Again' in September, and have 24 shows under their belt so far.
"Going Again" is a term used in the television and film biz used on the completion of a take. If the director needs another one of the same or slightly altered, the first assistant director will call out "Going Again" to let everyone know to return to first positions and be ready to do another take.
"We've had some great guests including movie producers and that are really interesting. The podcast is just a blast. It's all about the film business and everything that happens in it," Randy said.
In in the future, the duo hopes to continue to write for film and television.
"We are both writers. I've been writing my whole life and Andy has been writing his whole life too,' Randy said.
"I am a movie guy. I enjoy writing films and screenplays."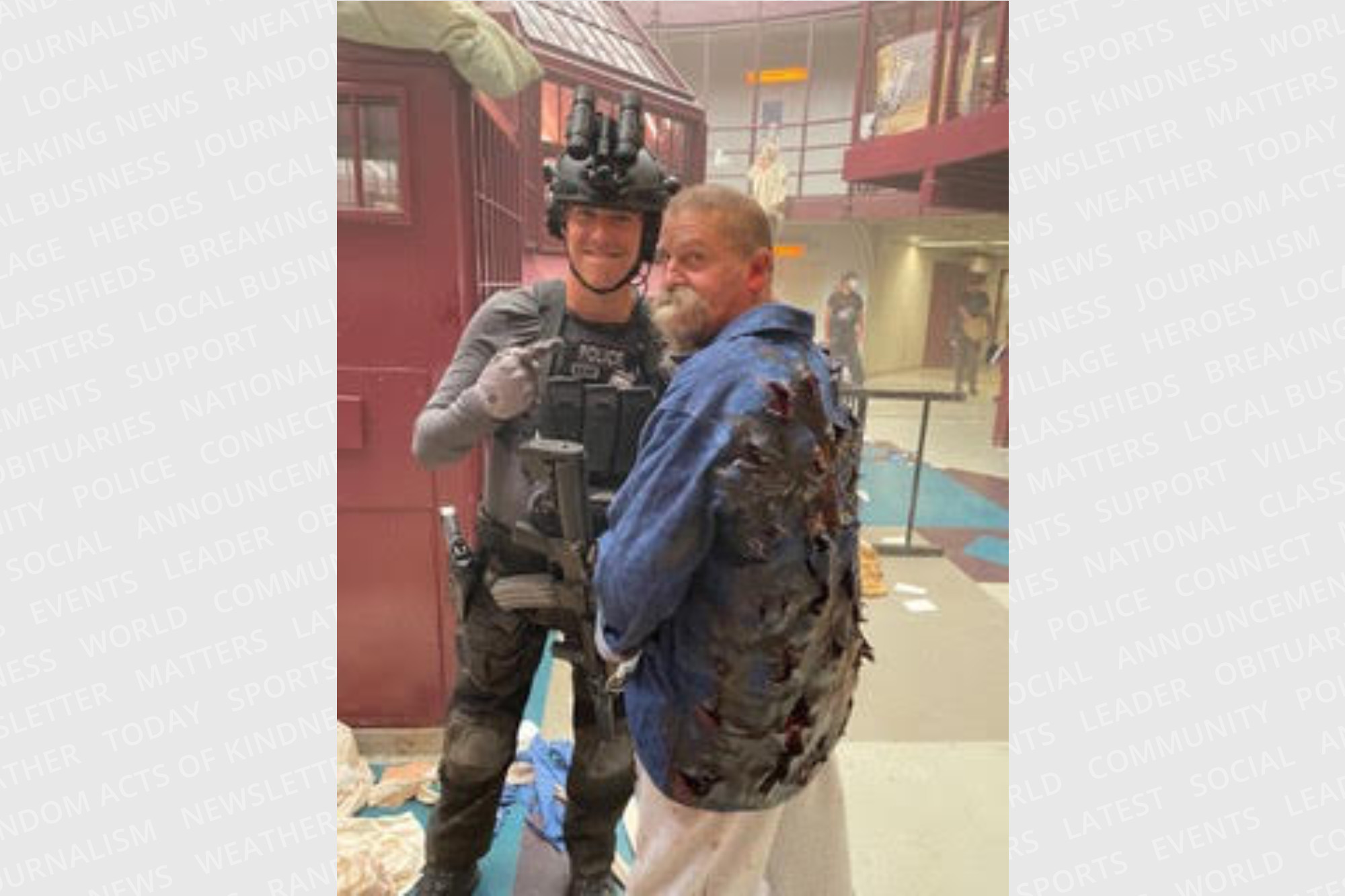 Andrew says he would love to develop his own creations in the future.
"I just love movies and television. I love being on set and it doesn't matter what I'm doing. Whether it's a stunt or something else, I just love being there. Seeing the cameras, there's always something different happening. And I think that's what I love most, my life is never the same from one day to the next," Andrew said.
When he first started, Randy said he couldn't wait for his mother to see her son on television.
"I just wanted to make her proud. Once that happened, it was about the about the people and the work. I love this work. I love stunt people and actors. I love creating and writing, and just the whole process of making a show or movie," Randy said.
"We surround ourselves with hundreds of talented and creative people and that energy is to die for. Once you get bitten by this bug, you will never go back."
To catch an episode of the podcast 'Going Again', visit here.