This September 24, YWCA Cambridge will be hosting the twelfth annual walk to end gender-based violence in Waterloo Region. Previously called Walk A Mile in Her Shoes, the event has undergone a slight name change and is now Walk A Mile in Their Shoes.
A small change, but a big reason behind it.
The walk's aim remains to raise awareness of and end gender-based violence in our community through raising funds to support YWCA Cambridge's free violence prevention programming with young people in Waterloo Region.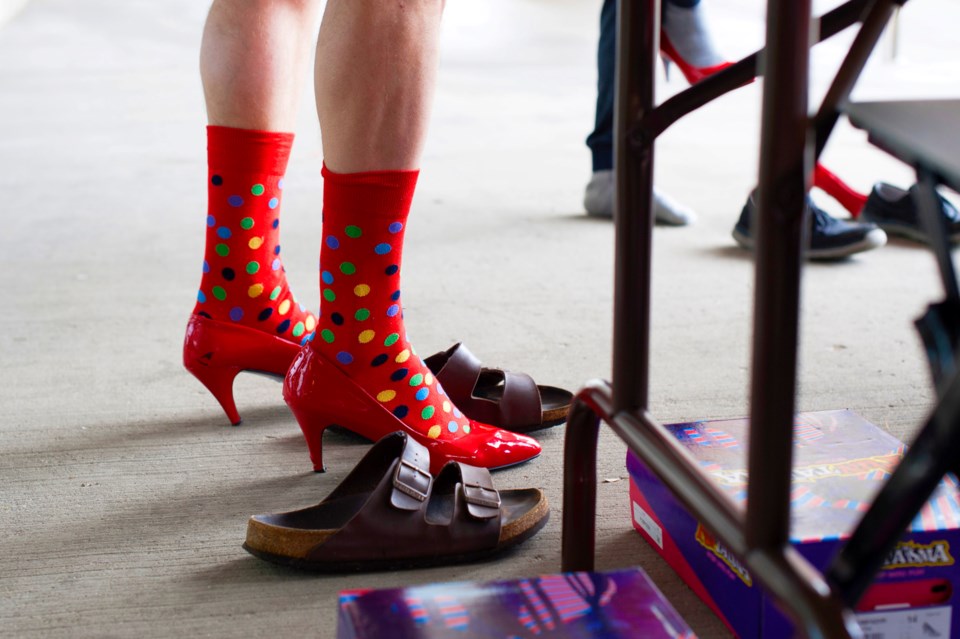 YWCA made the decision to change from "her" to "their" in recognition of the fact that gender-based violence doesn't only happen to women, but also impacts 2SLGBTQ+ and gender diverse individuals at alarming rates.
"Gender-based violence takes many forms," said YWCA Cambridge CEO, Kim Decker. "It doesn't only impact those who identify as women and girls, but others all across the gender spectrum. Our priority at YWCA is advocating for a safe and just community for all survivors and those most at risk of violence.
"This name change reflects that."
Despite advocates' efforts to raise the alarm on troubling increases in all forms of gender-based violence across the globe since the start of the pandemic, still, little has been done to address it.
A 2021 Canadian Women's Foundation report found that 64% of people in Canada know someone who has experienced physical, sexual or emotional abuse. Women are still eight times more likely than men to be killed by their intimate partner. According to the Canadian Femicide Observatory For Justice and Accountability, 160 women and girls were killed by violence in 2020, a staggering increase from 118 in 2019, and 1 in 5 of women killed in 2020 were First Nation, Metis or Inuit. A 2015 study (cited in Wisdom2Action's 2022 report, Queering Gender-Based Violence Prevention and Response in Canada) found that transgender individuals are twice as likely as cisgender women and four times as likely as cisgender men to report intimate partner violence (IPV) in their lifetime.
To date, YWCA Cambridge has raised more than $155,000 for its violence prevention programming through the annual Walk A Mile campaign.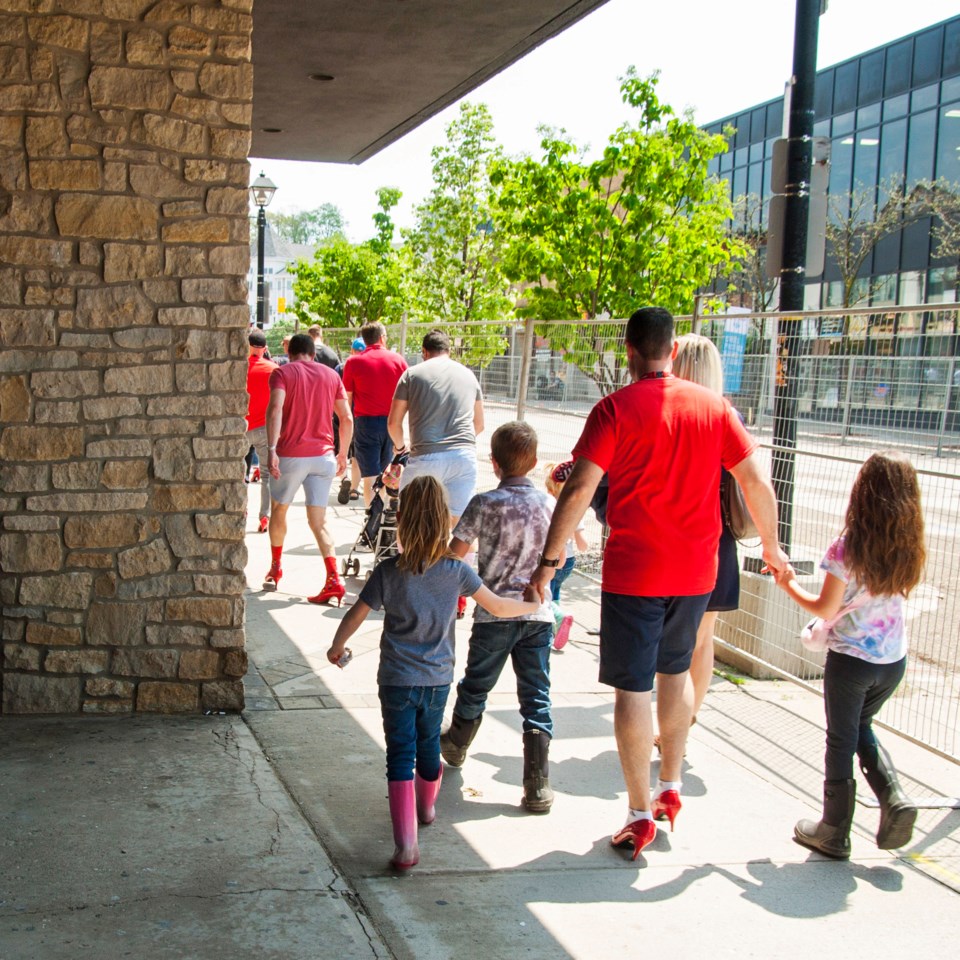 Walk a Mile in Their Shoes, presented by Meridian Credit Union, is a family-friendly event, with no registration fee. Community members can register as individuals, join an existing team or create their own team. Walk Day, on September 24, will feature a lunch by Gator's Tail, sponsored by Toyota (TMMC), family-friendly activities and an awards ceremony. Walkers are encouraged to wear something red and comfortable walking shoes.
To learn more, register to walk or sponsor a walker: walkamilewr.ca.
For more information, please contact Roz Gunn at r.gunn@ywcacambridge.ca.