Grand River Party Rentals & Inflatables
---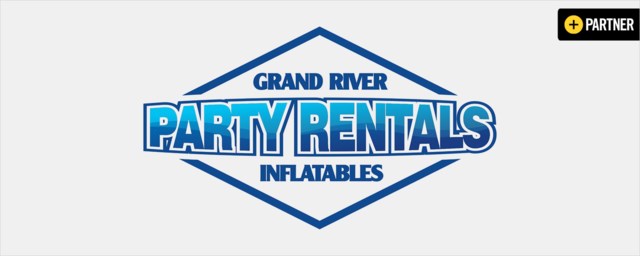 Grand River Party Rentals & Inflatables is a fully licensed and insured event rentals company in the Tri-City area. Our continual focus is on safe, quality equipment as well as exceeding customer expectations. What started out as a hobby has now expanded to provide an extensive selection of inflatables, climbing walls, carnival games, sports games, fun food products, casino games and much much more! With everything you need in a 'one stop shop' we are able to cater to all events whether it be Corporate, Festivals, Fun Fairs, Schools, Churches, Community Groups, Backyard Parties, and anything else to celebrate!

Grand River Party Rentals & Inflatables jumped into business in 2010 when Steve Falco, a Cambridge resident, partnered with the owner's from Niagara Inflatables. No stranger to the recreation industry, Steve and his wife Terri have owned and operated a portable Rock Climbing Wall company named Ultimate Climbing since 2003. In 2007 Steve opened Sherkston Paintball Park and Pro Shop located in Sherkston Shores Resort, he also runs the various sports activities at Sherkston. Steve's approach to business is simple, whatever you are doing should be FUN and Grand River Party Rentals & Inflatables is a shining example of that. His business strategy has been integral in the success of each of his three companies and it didn't take long for Grand River Party Rentals & Inflatables to begin gaining provincial wide acclaim within the events industry.

With new and exciting units added to our inventory every year we're sure to make a BIG impact at your next event!

Visit our website and start planning your next event now!
---
Our People