Cambridge is set to become a world leader in electric vehicle (EV) battery production and add over 100 jobs after a significant investment by a local manufacturer.
Dana Canada Corporation, a leading manufacturer in drivetrain and electric propulsion motor systems has announced an investment of nearly $60 million and the creation of over 100 jobs in Cambridge.
The investment will be used to expand the company's manufacturing capacity of thermal management systems, a key component for EV batteries and electronics, across its two facilities in Oakville and Cambridge.The Cambridge plant currently makes batteries for the new Ford Lightning and 2024 Cadillac LYRIQ.
"Our government is creating the right conditions for multinational manufacturers to grow in Ontario and create more good-paying jobs across the province," said Vic Fedeli, Minister of Economic Development at a news conference announcing the investment Thursday.
"As Ontario continues to build an end-to-end EV and EV battery supply chain, our government is proud to support manufacturers like Dana in expanding their production capacity and increasing their competitiveness. Thank you, Dana, for continuing to choose Ontario."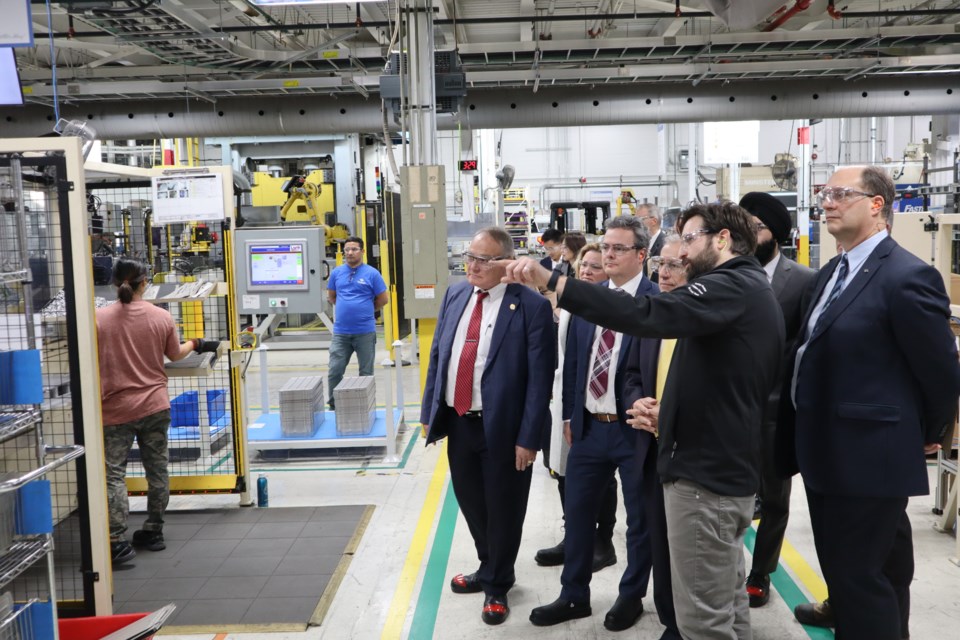 With operations spanning across 31 countries, Dana's approximately $60 million investment will make its Cambridge facility one of its primary manufacturing sites in Canada, in addition to supporting operational growth at the Oakville Technology Centre.
According to a press release, these expansion efforts are expected to create 105 new, good-paying jobs in the community and the surrounding area.
"Dana is grateful for the support we have received from the Province of Ontario as we continue to grow our operations here to manufacture advanced technologies," said Antonio Valencia, Dana president of power technologies and global electrification. 
The government of Ontario will also provide the company with $2.5 million through Invest Ontario, the government's investment attraction agency.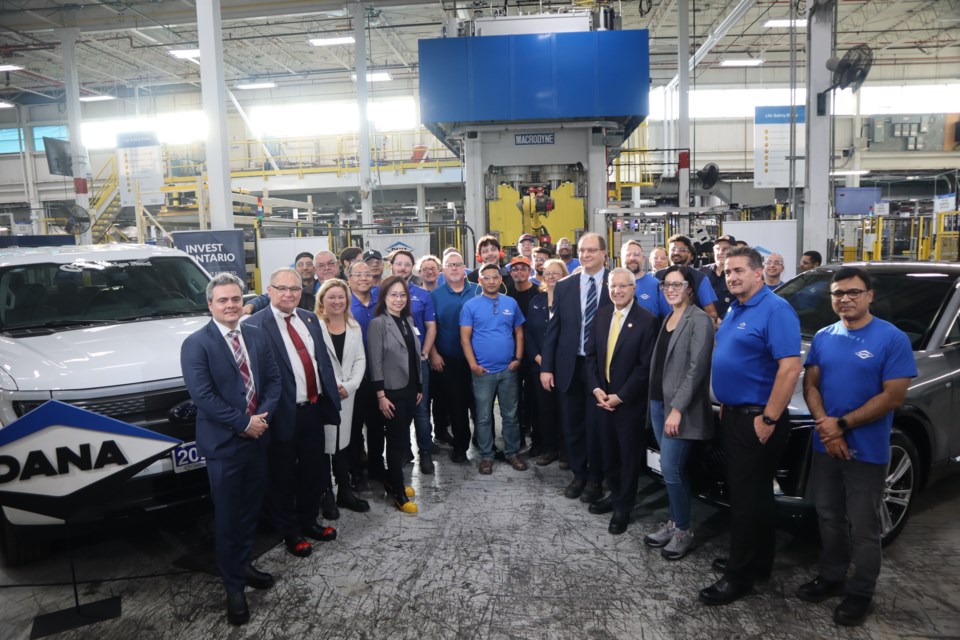 According to Fedeli, Canada was at the bottom of the global list with no Canadian companies investing in EV production; now with the expansion of Dana, Cambridge will become one of the main players in producing the coveted technology.
"This very significant investment by Dana is terrific news for Cambridge and the province of Ontario as we continue to build on our plan to be the leader in electric and battery EV manufacturing," said Bryan Riddell. "Job creation remains a top priority for our government, and it is thanks to partnerships with innovative leaders like Dana that we're seeing unprecedented numbers of new jobs. Congratulations and thank you to the Dana team."
Cambridge Mayor Jan Liggett did not attend the event as she is with city and Waterloo region staff on an economic development trip in Germany, but in the release she noted that Cambridge has always been home to innovation and she looks forward to Dana's next chapter.