A Cambridge automation company has partnered with Conestoga College's automation and skilled trade programs to provide mentorship and real-world job experience to students.
Eclipse Automation announced the 10-year partnership at Conestoga's new trades campus in Cambridge on Tuesday, saying the program will offer skills and experience that graduates need to build successful careers in engineering and manufacturing jobs.
"Our gifts will help skilled trades and engineering students at Conestoga College graduate better prepared to take on the high-tech roles of future industry," said Mark Lewis, CEO, Eclipse Automation.
"This opportunity to collaborate with Conestoga College means a lot to us because we recognize how essential nurturing talent and growing a skilled, motivated workforce is to local and global success."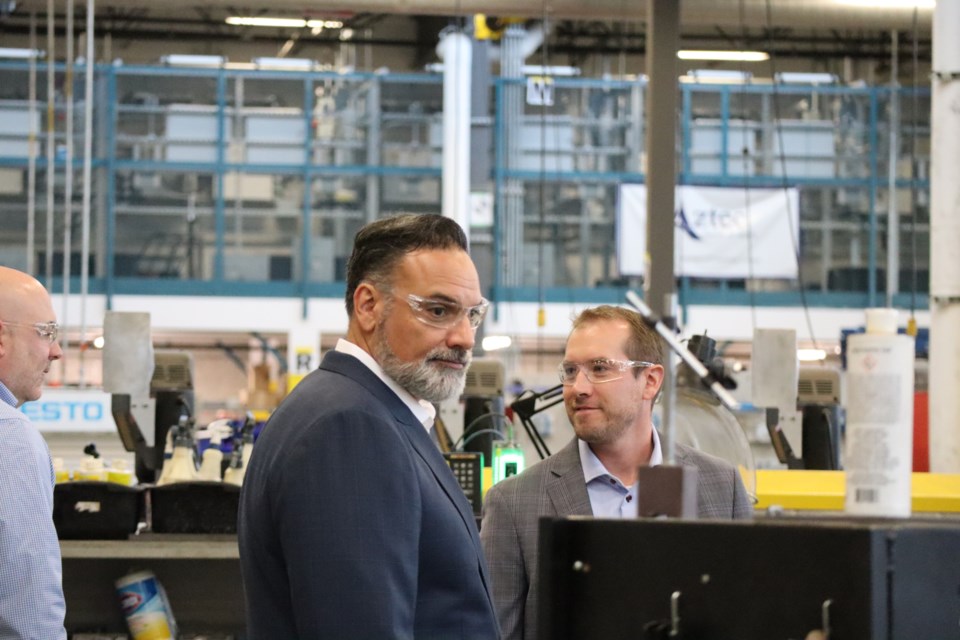 The partnership also hits close to home for the founder of Eclipse Automation and Cambridge native Steve Mai. He graduated from Conestoga College in 1993 tool and die maker apprenticeship program and launched his career in automation.
The entire Eclipse team was at Conestoga to announce the partnership that would help launch the careers of some of the students at the college, just as Mai did over 20 years ago.
Mai took students through his storied journey from following his father's footsteps into tool and die making, to getting a job at a successful robotics company. He travelled all over the world and made machines for some of the biggest companies in the modern era.
"At the time we were doing business with NASA, Texas Instruments, Kodak. I mean, I made machines that made VHS and if you don't know what that is, you can Google it," joked Mai.
The partnership will also invest in continued improvements to the new Reuter Drive trades campus and offer support for students through scholarships, coaching and mentoring activities, as well as more part-time, co-op and apprenticeship work opportunities at Eclipse Automation.
Eclipse will also have naming rights to two separate labs and shops at the skilled trades campus and the engineering campus, both located in Cambridge.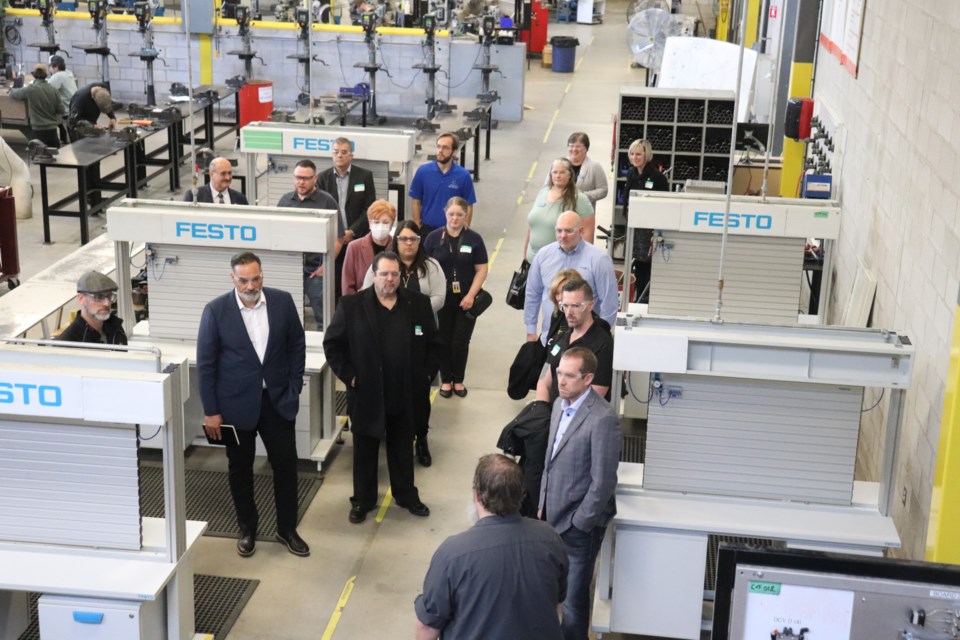 "We are deeply grateful to Eclipse Automation and Accenture for their partnership and investment in Conestoga and our students," said John Tibbits, president of Conestoga.
"This generous gift will provide essential support in our efforts to provide more career-focused learning opportunities for students preparing for successful careers and futures."
As a part of the partnership Eclipse will offer ongoing part-time positions for international students and one-on-one calls with students to help with any technical questions or issues they may run into.
Tibbits thinks this partnership could not come at a better time as the college attempts to fill the gaps and address the urgent skilled workforce needs with the opening and consolidation of their new campus and trades programs.