Local gravel pit applications regularly stoke fears about impacts to the water table, the surrounding environment and their human neighbours, but the owners of one pit on the edge of Cambridge just received an award for rehabilitation work that has successfully returned the land back to growing and producing a cash crop.
The Cambridge Aggregates/Heidelberg Materials' North Dumfries Pit traded in their extraction and gravel machinery last year to begin farming soybeans on land that was rehabilitated back to agriculture.
"We are working hard to get this land back to producing crops and we are not done yet," said Tim Edworthy, owner of the pit, during a ceremony Wednesday morning. "This is a good news story to show people what happens at these pits and clear up some falsehoods."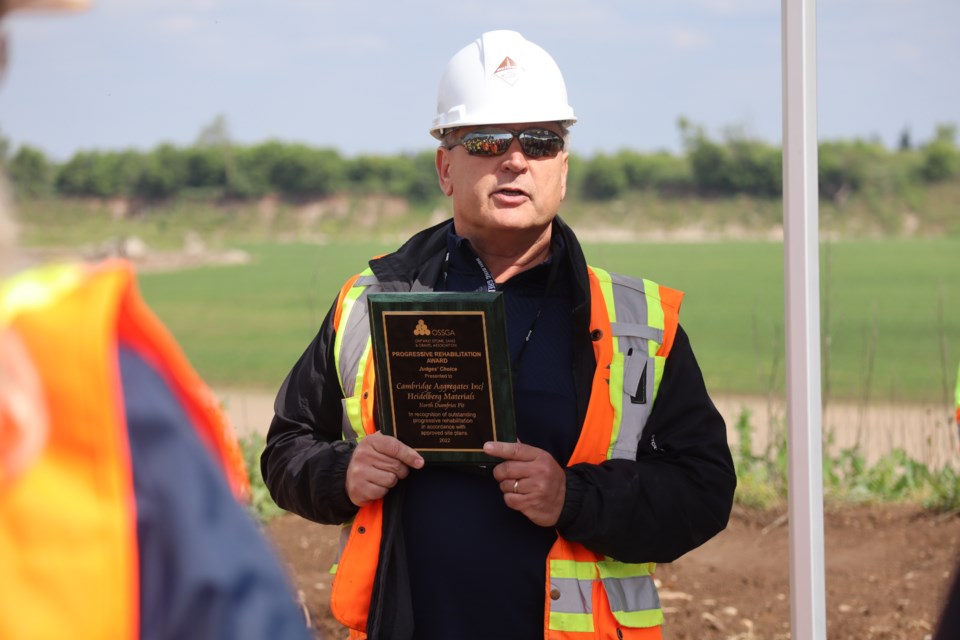 The Edworthy family has owned the land at 1001 Alps Rd. since 1995 and rented it for 20 years before their purchase. They have been overseeing the gravel pit for over 10 years and are happy to return it to its natural state.
They are receiving the award for what Ken Zimmerman, chair of the rehabilitation committee for the Ontario Stone, Sand & Gravel Association (OSSGA) calls exemplary work in rehabilitation and a standard that others should strive for.
"I implore anyone who has any misconceptions or negative feelings towards these pits to come out here and see the work they have been putting in to this land," Zimmerman said.
Mayor for North Dumfries Sue Foxton was in attendance for the award ceremony to congratulate the Edworthys on their success bringing green back to the rural area, but she admonished other pit owners for not doing the same.
"This is great, this is beautiful, but to get from here back to where another pit starts, we need to do better," Foxton said. "There was a whole concession that is all aggregate that was all farmland and now it's not."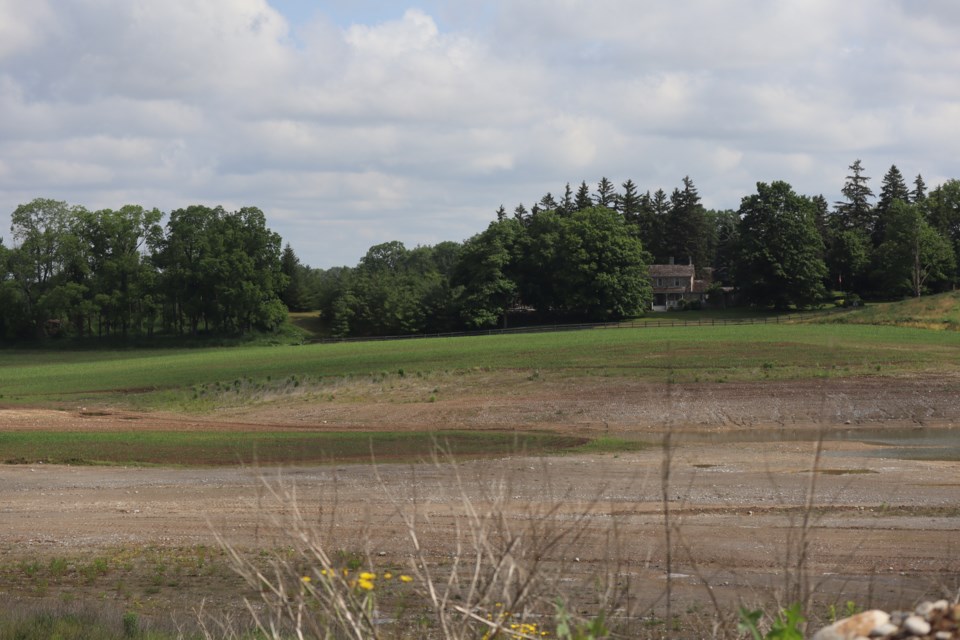 North Dumfries is heading to the Ontario Land Tribunal over council's failure to make a decision on another gravel pit proposal just down the road.
Foxton has set her stance straight and wants to see a balance of these gravel pits and farmland to preserve the natural look of the area, protect the water table and address local residents' concerns.
"Why can't we do a pit a farm? A pit a farm and as it's being rehabilitated, the farmer can go back to and work on the farm. This would make more sense than having it totally stripped and patches of it rehabilitated. We need to have farms and pits," she added. "We need to protect the rural lifestyle."
She also addressed residents' concerns about dust from the ripped-up land and trucks barrelling through town by saying the more balance they have the better society will be.
The Edworthy family took some exception to Foxton's comments, adding there is a lot of misinformation about these sites.
"There are a lot of complaints about the dust and the noise, but I live on this property, these are my neighbours everyday," said Edworthy. "These sites have to monitor the dust so I don't see those as valid complaints."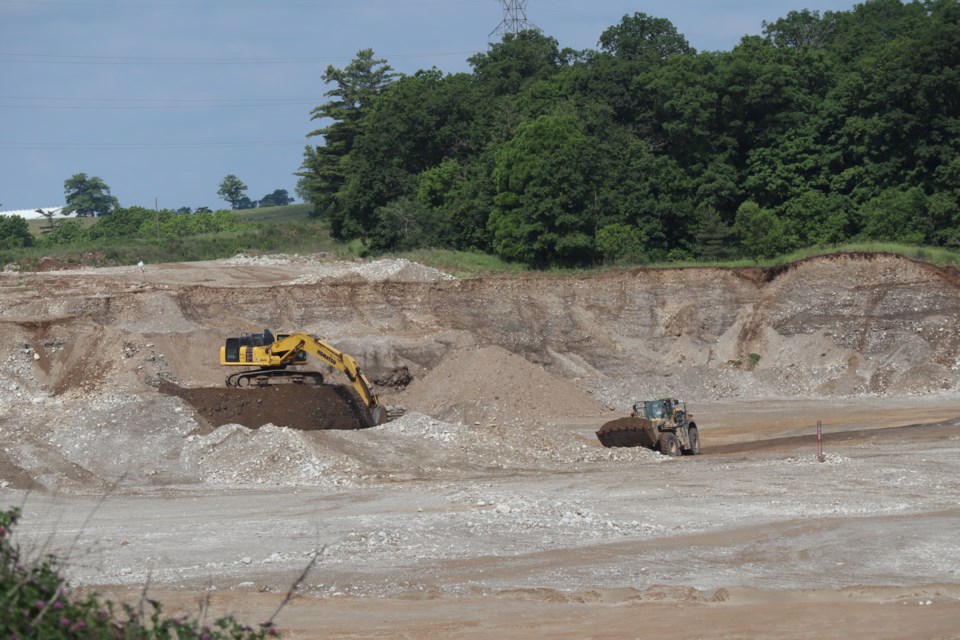 Edworthy describes the extensive process a site has to undergo before being able to open; noise and traffic studies are routinely conducted and they are only allowed to operate during normal work hours.
"It's been five years of studies in terms of implications for the water table, birds, wildlife and what not. So they dot all the Is, cross all their Ts," he added. "So in terms of these complaints and the push-back, I encourage them to spend some more time educating themselves on the process."
The Edworthy family agrees there needs to be a balance and are committed to rehabilitating their land and restore it to the farmland it once was. With nearly half the property already an active farm, they are on their way to saying goodbye to the gravel pit and welcoming in the next round of cash crops.
"We're absolutely committed to having the land right. We have to live in this community and want it to be as pleasant as possible for ourselves. We don't want it to look like Mars, we want to return it to usable land and not just for ourselves, but for future generations," Edworthy said.