All the tents and makeshift shelters have been removed from the property next to 150 Main St. in order to make room for a new development.
Landscaping crews were working hard to clear the lot at 55 Kerr St. of any brush and vegetation and with this came the removal of a small encampment.
In August of 2022, tents started to migrate from the large encampment at 150 Main St. into the empty lot on Kerr.
Then city councillor for Ward 4, Jan Liggett, had asked police to remove the tents on behalf of the property owner. She was expecting a swift response, but a year later, the camp started to grow.
At the time of the eviction, there were around 12 separate tents as 55 Kerr St.; as of August 4, there were none.
Over the weekend, a few of the temporary shelters moved across the street into the empty lot of 54 Kerr St.
The encampment on regionally owned property at 150 Main St. is still fully intact.
The owner of 55 Kerr St., 50 Shade Investments Inc. is clearing the way to build two 18 storey towers comprised of 445 units.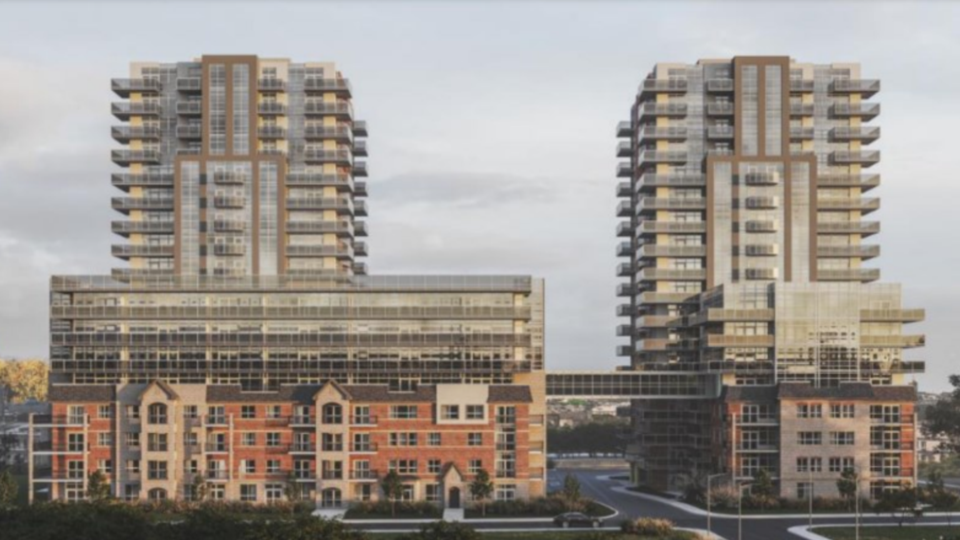 The project has been the subject of controversy since it was first brought to city council in 2019. The original plan for the brownfield property sought to build a 30 storey and a 24 storey building for a total of 592 units.
Then city council approved the two twin 18 storey towers in 2021, despite motions to reduce the height even further.
With current provincial and regional housing targets, then mayor Kathryn McGarry said, Cambridge could use all the housing it can get.
"There's mandated provincial growth, there's density targets, there's major transit areas that have to be complied with and the province has mandated growth in our downtown Galt core.
"How do we do that if we don't achieve these pockets of higher density?," she asked, adding the more compact tower design is a more efficient use of land.
Construction hasn't started on the property just yet, but more fencing has been erected to keep unwanted trespassers out of the lot.