Current and future police dogs will soon have new equipment to train on thanks to Monsignor Doyle Catholic Secondary School in Cambridge.
In partnership with the Waterloo Regional Police Service, students are currently working on building an agility course that police services around the province will utilize to keep their canine units ready for duty.
Apparatus on the WRPS course now, which are often transported to different locations based on the needs of the training, are over 10 years old. Despite being fixed up over the years, it's time for them to be replaced.
Thinking outside the box, Staff Superintendent John Goodman had the idea to partner with a woodworking program at a local school. After several conversations, it was Monsignor Doyle Catholic Secondary School that expressed interest.
Constable Adam Vandenberge, a WRPS canine handler, is helping spearhead the partnership and has been in constant communication with the lead teacher.
"We purchased the materials and the blueprints for the obstacles are from the United States Police Canine Association which is an organization whose standards we train to," Vandenberge said.
"We provided the blueprints to the school with some photos of our current obstacles and they're using it as an opportunity to do the entire process from the planning phase to construction."
The materials have been dropped off at the school and the plan is to begin the work after March Break.
Cst. Vandenberge says the service is intending to go and help the students build the obstacles.
"I'm not sure what that looks like yet because we have a wide range of skill sets within our service and not all of us are carpenters," he said with a laugh.
"But we'd like to help them as much as we can. I've already started talking to the teacher about some times post-March Break."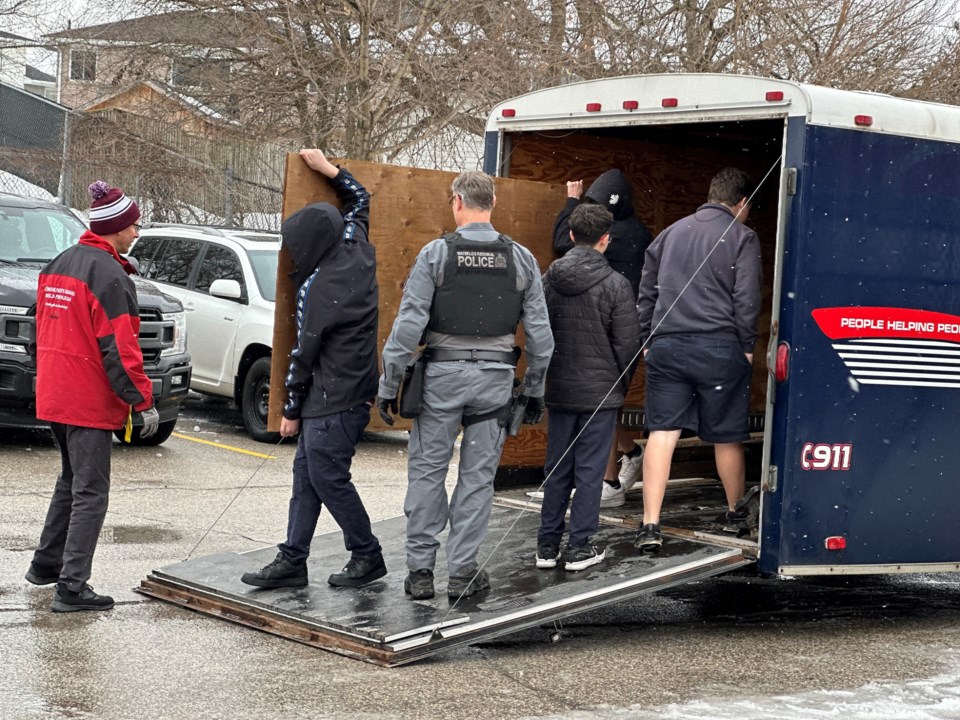 John Shewchuk, chief managing officer for the Waterloo Catholic District School Board, is excited for the students to have the opportunity to not only work on an important project but be active members within the community.
"The WCDSB is always grateful when opportunities for our technology students arise for them to put their skills into real world practice, assisting community partners with various projects," Shewchuk said.
"The opportunity for our students to work with WRPS to assist in their training needs is a good example of how our schools value being active members of their neighbourhoods and local communities."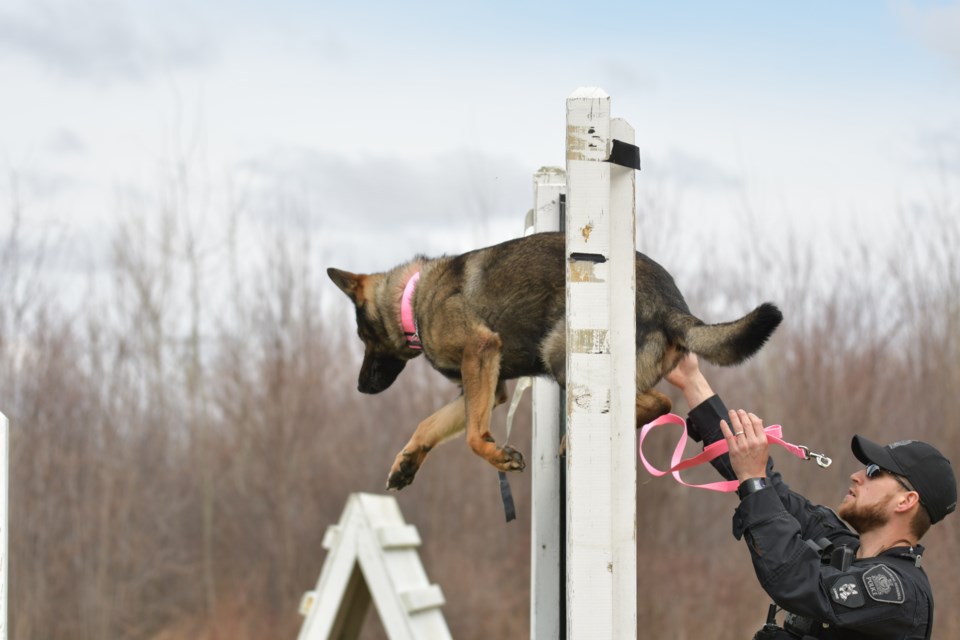 Having an up-to-date course is certainly critical to the success of the canine unit, but so is making connections within the community for policing as a whole.
"Building future relationships is key," Melissa Quarrie, public information officer for WRPS said.
"It's part of our strategic business plan for the coming year. We're always looking for opportunities to engage with youth. Whether it's our youth and policing program, an opportunity like this, or our cops and youth program, they're all engagement opportunities we look forward to. Staff superintendent Goodman is very much a key driver of that and works closely with community partners."
For many, including youth, there can be reservations about dealing with police. It's these types of partnerships that can help break down barriers and build trust, Vandenberge says.
"We're trying to let people see that I'm no different than they are, I'm a person and this is my job," he said.
"When we go to work with them for example, I might be asking them what to do. It will create the opposite dynamic. We want to make sure it's a team atmosphere and they feel empowered. We're here to help and they can see I'm a normal, every day person. They can speak to me like anyone else."