Hanging from the rafters of Hespeler Arena are banners with the names and faces of Olympians, not from hockey but in speed skating.
Derrick Campbell, Kevin Crockett, Cindy Overland, Amanda Overland, Mike Ireland, Richard Shoebridge and Keri Morrison all passed through the Cambridge Speed Skating Club on their way to the biggest stage in the sport.
And they may one day have company in 12-year-old Felix Paiement.
Paiement recently brought home three medals, two bronze and a silver, at the Canadian Youth Long Track Championships in Fort St. John, British Columbia.
"At the beginning I didn't think too much about the meet until I realized it was at a national level," Paiement said.
"It all kind of came together at the camp right before. I wasn't really nervous but it was exciting."
His bronze medals came in the 500 metre Olympic style and the 300 metre mass start events. He skated to the silver medal in the 3000 metre mass start points race where he won the points lap.
The young up-and-coming speed skater's time on the ice started like many others, as a hockey player. However, after giving the national pastime a try, he found out it wasn't for him.
"I started playing hockey and I never liked it, but I was really good at skating," he said.
"I decided to come to the Cambridge Speed Skating Club and it kind of took off from there."
Coming to the club has paid dividends, as Paiement acknowledges all the time and effort the coaches have invested into his training.
"They've helped me get down my technique which set me up for long track," he said.
"They've also helped me build my endurance. Technique and endurance are two of my best features on the ice. I want to make it to the international stage and hopefully one day the Olympics."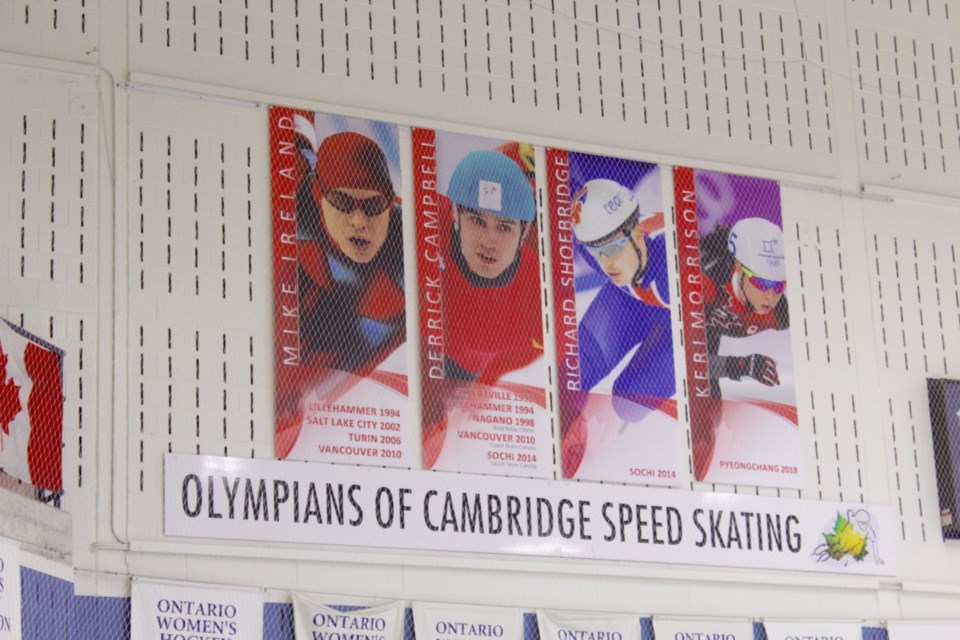 Paiement's success doesn't come as a surprise to head coach Blake Morrison.
"Felix works hard, listens well and is super easy to coach," Morrison said.
"He'll try all the crazy things I throw at him. He always tries his hardest and puts his best foot forward."
Morrison described his young athlete as a dedicated, hard worker who is a strong competitor.
"We have to provide the training that's going to help him grow as both an athlete and a person," he said.
"If he makes the jump to a national training centre from our club, we want him to continue to progress."
With so many great skaters coming out of the club, Morrison hopes more people in the community realize how great of a sport speed skating is and that the next generation of Canadian stars could be right in their backyard.
"We've been around for 50 years and one of our biggest challenges is public awareness, as it seems difficult to get our message out there," Morrison said.
"It's an awesome place for youth to develop their athletic abilities. We have a try before you join program. Some children have come through our club who have never skated at a competition and we also have kids like Felix who have big dreams."
For more information on the Cambridge Speed Skating Club visit cambridgespeedskating.wordpress.com.