Upon returning back to Galt in 1982, after my contract as chef for Panorama Resort Invermere, B.C. was completed, all I wanted to do was relax.
It was great fun meeting friends again at local eateries like the Back Door, Cafe 13, or the Galt View.
It didn't take long for my time off to be over. It was time to get back to work again. There were a few good jobs but it meant I would have to relocate in Toronto or commute daily.
A good friend offered me a position as a food purveyor with accounts south of Milton, so I decided it would be interesting to take some time to explore a new source of income.
Chefs wages back then were too tight to mention. Because I was personally experienced in using all brands of these condiments, spices, charcuterie edibles and exotic legumes, I knew many chefs and cooks and who could use them for restaurant recipes.
So, I started knocking on the kitchen doors and speaking to the person in charge.
I soon met many of the local chefs and restaurant owners here in Ontario whose entrees weren't as exciting as the new food trends like Thai, Indonesian, Middle Eastern and Mediterranean.
I was told that a new 32-seat bistro style restaurant was opening soon on Ainslie Street North just before Park Hill. It was set back from the street and in a smallish house.
I made myself known and met the new owners of what was to be called the Blackshop Bistro. The chef was just putting the final touches on the bistro menu.
The continental fare was right down my alley. I was able to supply a few dozen recipe items that most of the local food purveyors didn't carry.
I returned shortly with my first order and offered a hand showing why it was superior to the many knock-off foods, like substituting Taiwanese snails and calling them French or wild mushrooms, which were grown in a greenhouse.
I gained the chef's confidence and when the restaurant opened, the food was spectacular. Blackshop received immediate kudos from the public.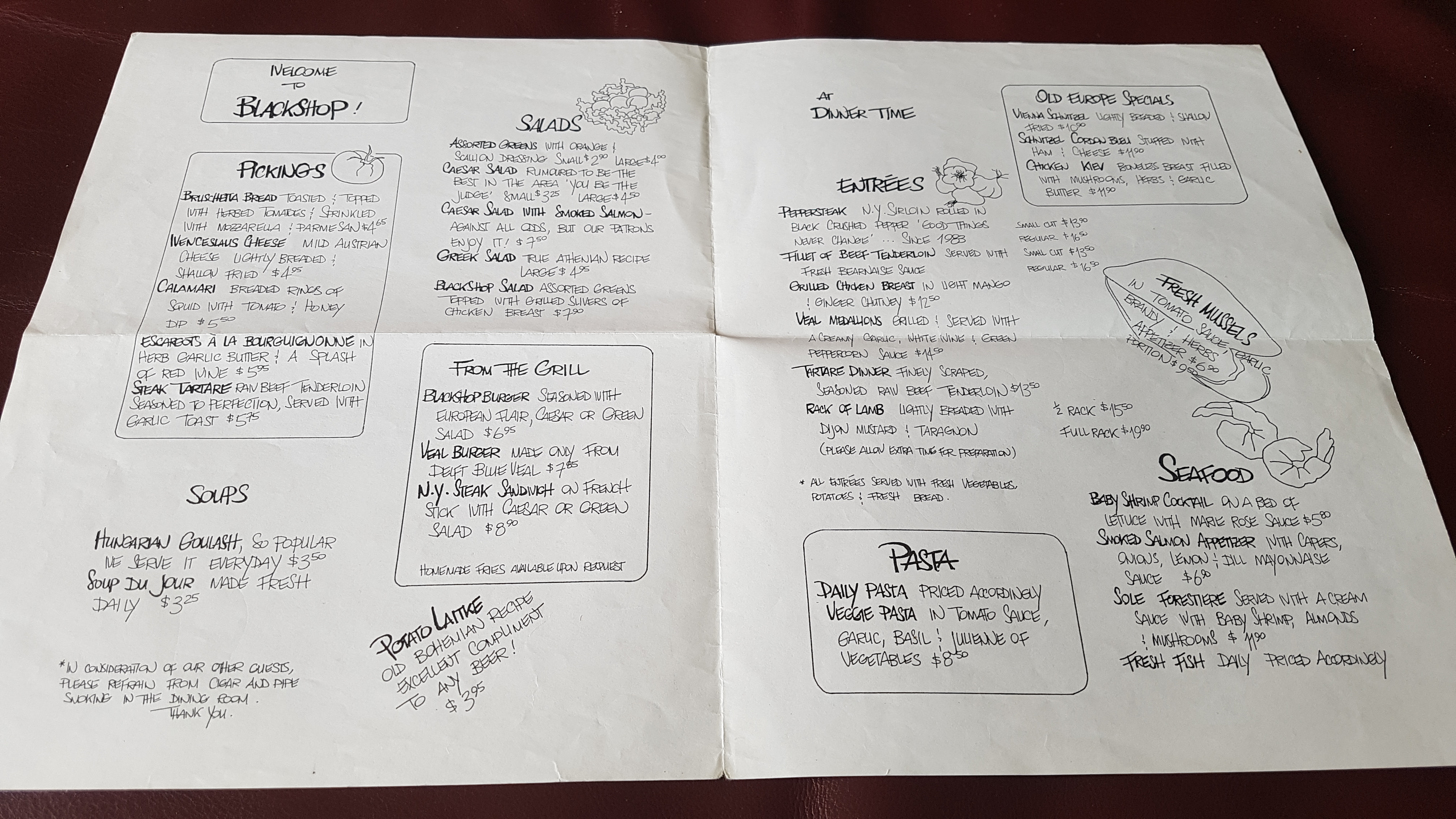 Being so successful, the bistro soon needed some new space, and the desire to design a truly beautiful restaurant would lead them to Hobson Street next to the Grand River in 1993.
The well appointed spacious and comfortable dining room, with an overflow tapas bar and a private banquet room, was stunning.
The well-equipped kitchen was a perfect inspiration to any chef. It sure was a great addition to the neighborhood eateries.
As the restaurant's operational and food costs increased and time marched on, decisions had to be made, and in 2006 the Blackshop moved to the latest location on Hespeler Road.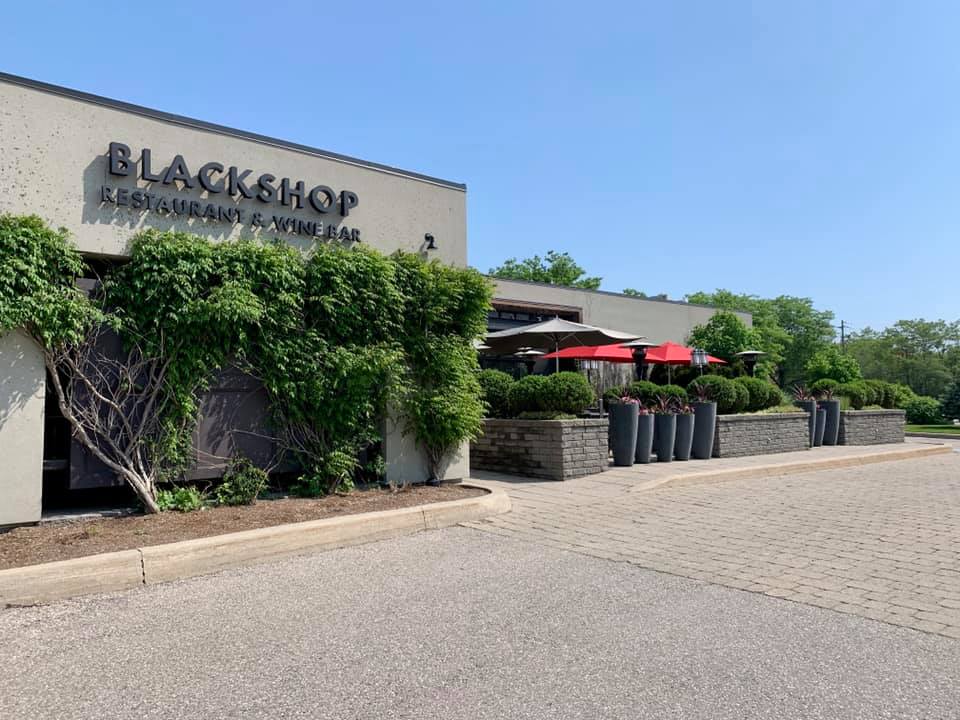 New owners now operate the Blackshop, which I revisited recently for a nosh of chef's schnitzel and the featured mussels.
Today the eatery has a strong following with regular diners enjoying the trendy menu.
Original owners, the Cerny family, were true foodie pioneers, serving up their creative menu choices to awaken Cambridge diners to a taste sensation.
This family's home comfort foods were perfectly executed and presented. The breaded Dijon mustard and tarragon lamb rack was excellent and my favourite when I dined there.
The Cerny family showed their passion for the food they served and it helped Blackshop gain a stellar reputation.
Here is the recipe for the crusted tarragon mustard rack of lamb. Most grocery stores sell top quality Canadian Lamb and the Australian is less expensive and will work well.
Crusted Tarragon Garlic Lamb Rack
Chop some fresh tarragon, garlic with pommery dijon grainy mustard and salted cashews with olive oil.
Spread over the lamb rack marinate for a few hours while you prepare your favourite salad.
Now place the lamb in a roast pan on the middle rack in a 400 degree oven and roast for 35 minutes undisturbed for medium rare.
Remove and cover with some foil and let it rest. Take a sharp knife and slice a few of the lamb chops with the chosen sides.
Set up the plates and you are ready to sit back and enjoy the fruits of life you worked so hard for.
Cashews or bread crumbs work just great instead of those most expensive pine nuts if you're making it from scratch.
Your favourite salad will make a nice substitute for veggies. Now you know how to make a gourmet meal of delectable lamb at home.
Let's Eat!
Chef Wayne Conrad Serbu writes monthly for CambridgeToday. The former executive chef also shares recipes and memories from his more than five decades in the hospitality industry on his blog, the kitchenman.