George's Restaurant and Tavern is celebrating its 72nd anniversary this year, serving the folks of Galt, Preston, Hespeler and now all of Cambridge and surrounding communities some of the best original recipe Chinese food I've had the pleasure tasting.
George Seto along with his wife Betty and children Amy and Paul started the business back in 1951 and it became well known for his unique fine food, generosity and kind service.
George passed away in 1993 and he was commemorated at Cambridge Memorial Hospital on a wall full of custom ceramic tiles that is now part a large wall plaque hanging in the hospital's C Wing.
George had great pride and generosity for this city and received several city service awards for his contributions to community betterment.
He left everyone a restaurant legacy, now four generations strong and still keeping up with the traditional tastes and quality we've all grown to appreciate.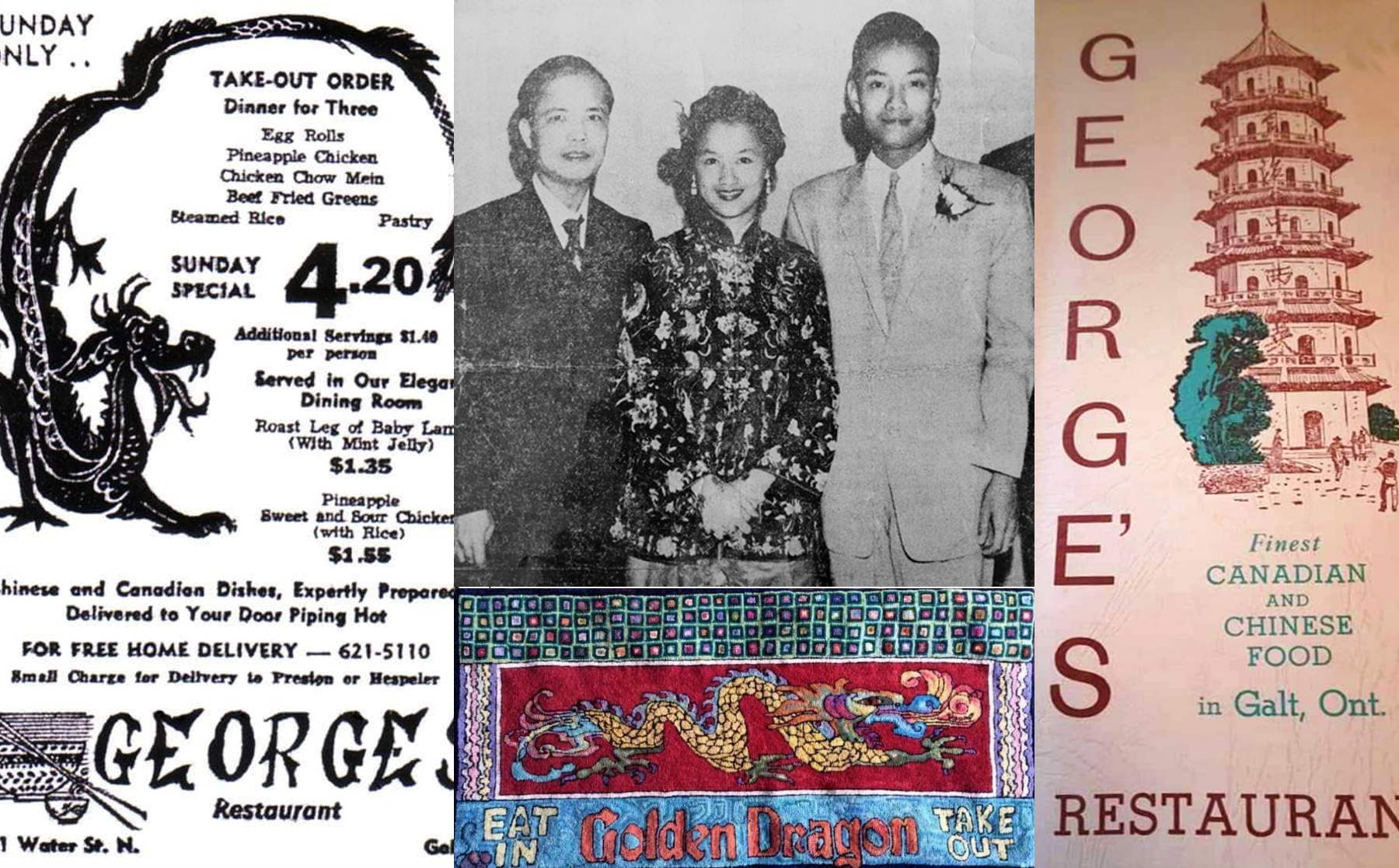 Longevity in preparing the same quality ingredients makes it the reason we all crave the bliss experienced when eating one of our personal favourite dishes.
Recently I was dining there and a woman across from me ordered a No. 18. I asked her how long she'd been coming to George's for this meal and she said since the girls and her would walk from Scroggins Shoe Company on pay day for lunch around 1955.
George's is well known for its marinated chicken and lightly battered pork, sided with perfect wok-fried rice.
It's still prepared with the original ingredients and accompanied by sweet and sour or soo guy sauces. This is the reason why so many of us still need to fill that hunger gap with a No. 18. No. 19 or No. 20 served with that delicious homemade egg roll and tasty plum sauce, which in my estimation is one of the best egg rolls this old chef has tried.
I had my first George's egg roll back in 1953 along with my dad who worked as the chef at the Iroquois Hotel.
George and my dad both purchased produce from local farmer Jack Quinlan who had a produce stand at the Galt market for decades.
Dad liked George and would often meet him at the market. He also got his kitchen chef jackets laundered at the laundry George was involved in.
I remember meeting Mr. Seto back then for the first time at the Royal Restaurant beside the Capitol Theater when I brought him the six-quart basket of green onions he asked for. His eyes twinkled and his open, kind smile was sincere. He offered me a glass of fresh squeezed lemonade and almond cookies for the fast delivery. We were in the process of moving from Hespeler to Galt and our first family dinner out was at George's.
Dad ordered for all of us. and back then the food was served on dome covered plates. Each offering was mouth watering.
We started with egg rolls and that plum sauce it was served with was absolutely the best new taste experience a kid could have. From that time on and over the last seven decades I still get that same happy feeling eating one.
I remember our first family experience having George's at home. It was back when TV trays were used and you had to get up to change the channels. My brother Ralph played in several local bands, including "The Valiants" and always had the guys over to practice in his basement rec room.
When it wasn't Pepi's Pizza, George's was usually the choice for take out. My mom would order in when one or more of her sisters and family dropped by unannounced.
I suspect pleasantries and the sharing of family news wasn't always the motive for those visits. I'm almost certain all our relatives purposely would stop in whenever they were in town for a visit knowing that a good Chinese meal was a phone call away.
I really fell in love with the sweet and sour chicken sauce and that most delicious soo guy gravy on french fries found only from George's.
Now here's the rub. Today it tastes exactly the same as it did back then. This only happens when four generations of a family carry on a tradition serving the best food they can consistently. To make large volumes of simple food taste good takes good quality ingredients and many hours of hands on work preparing it.
Following the same recipe procedure for 72 years takes skill and stamina, especially when it's all done by family and prepared by hand in house.
Being a chef, I have dined in many Cantonese eateries from coast to coast and to this day have not found a better consistently made combination of Chinese dishes, made exactly the same way as when first tried, than George's. That's quite a feat.
My mom loved the No. 18 dinner with a slice of Coconut Cream pie. It would be either me or my brother Ralph picking the order up and taking it over to Newlands where she worked the shifts for a Friday night treat. Mom even requested to have her Celebration of Life at George's, complete with servings of her favourite dishes.
Over the years I have been asked by many chefs and acquaintances what it is about George's that makes me keep returning.
My reply is that I have not found anything to compare except one time when I was visiting Barkerville Museum in BC at the location of the First Canadian Klondike Gold Rush.
Although gold rush towns boomed all over the west coast in the 1800s, Barkerville is unique. In addition, there are historic photographs in the museum collection of Barkerville's Chinatown which was the largest collection of pre-railway Chinese buildings in North America. Barkerville has one of the largest Chinese archival collections in Canada with approximately 18,500 items.
By the mid-1880s, Chinese residents made up half of the Cariboo region's population. Nowhere is this more evident than Barkerville's Chinatown, home to the oldest Chee Kung Tong building in Canada and the most extensive collection of Chinese buildings, photographs, and artifacts in North America.
On my visit to do some research I went to the oldest remaining restaurant, The Lung Duck Tong. It's still in operation as a tourist destination run by the fifth generation family members.
After looking over historical artifacts, I started a conversation with family members telling them as a chef I was mostly interested in tasting some of his family's first dishes.
The chef proceeded to bring me a bowl of wonton soup with an egg roll, an order of bean sprout chicken chop suey, sweet and sour chicken and fried rice.
My taste buds were on edge as I tasted the egg roll. When asked what I thought of the meal, I said that my hometown Chinese restaurant was George's, owned by the Seto Family for generations. The chef then brought out some photos from the war years and showed me images of some Seto Family acquaintances.
Wow, I exclaimed. I then said that the egg roll, chop suey, sweet and sour tasted almost identical to George's.
Today I still find Chef Wing, Son Roy and Jasmine have kept the consistent uniqueness of the original dishes intact.
Many of George's employees were long term. Back then, the same delivery guy dropped off hundreds of combination meals around the city. The many waitresses we knew by name and in return they knew what favourite dishes we came for.
I remember seeing George standing behind the counter through the front window in his fresh crisp starched jacket tending the amazing koi fish pond feature all the kids thought was magical along with that tiny pink TV on the shelf.
The soda fountain and those large silver steaming hot water urns next to the food hot box for pickup needed constant refilling.
The restaurant's neon sign flooded Water Street with a rainbow of colours at night. It became a beacon everyone knew.
Over the years, the back entrance was transformed with a Cantonese temple design.
Walking into the restaurant today still has the charm it's held for all these years and the food still is just like the love of my first bite. Here is another favourite of mine that is a true family recipe.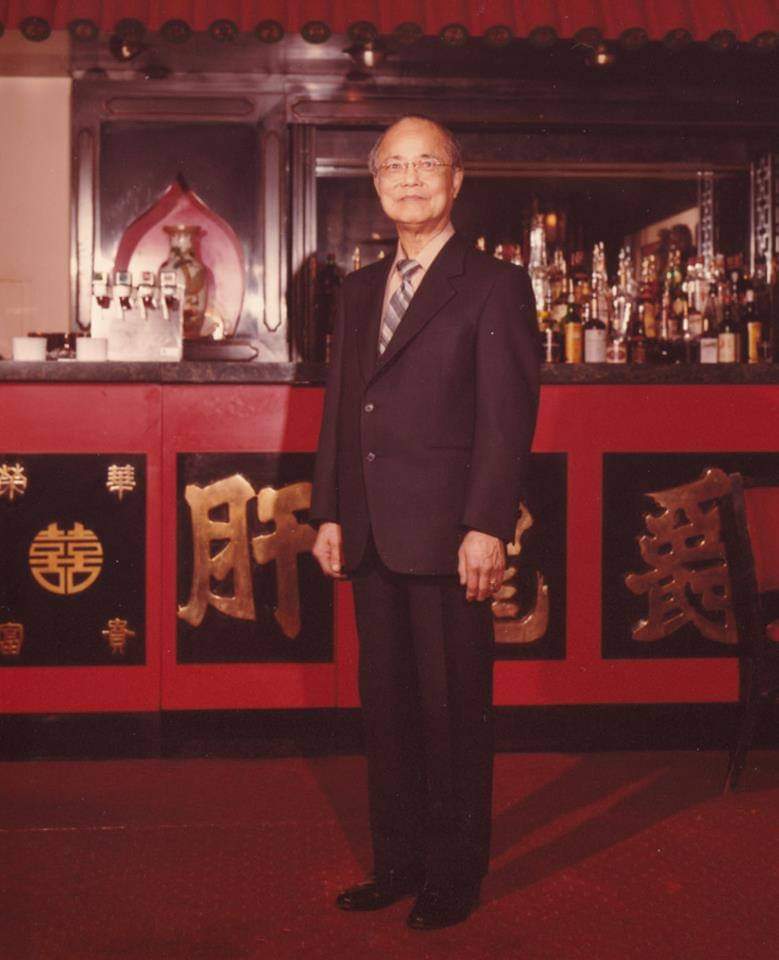 George's Fried Rice
The following recipe is for a single serving, so ingredient amounts are not listed. Gauge the amount based on your tastes.
Pan or wok fry eggs into a thin scramble and then cut it into small squares.
Add scallions, sliced mushrooms, diced celery, diced onion, peas and fresh shrimp.
Cut into halves and add barbecued pork diced into small cubes.
Add servings of steamed rice to the wok/pan and combine with all the ingredients stated above.
Add pinches of salt, optional MSG, soy sauce and sesame oil to taste, and then pan fry until heated through.
Chef Wayne Conrad Serbu writes monthly for CambridgeToday. The former executive chef also shares recipes and memories from his more than five decades in the hospitality industry on his blog, the kitchenman.